Bibliotecari:
Crişan Maria
Ghițuica Ana
Chevul Tunde
Salamon Emil
Nealcoş Alina
Are you a student, a doctoral candidate or teaching staff?
Do you have a bachelor's degree paper, a dissertation, a doctoral thesis to prepare?
Do you work on a project or are you simply looking for a place to study?
You find in our library a pleasant and comfortable working environment suitable for your documentation, analysis, concentration and inspiration.
Find out our offer and services.
Descriere filiala:
The Library of Economic Sciences was founded in the early 1960s, based on the collection donated by the "3-year Pedagogical Institute"
Over the years it has undergone several transformations, both in terms of collection organization and location.
Currently, the library functions in the building of the Faculty of Economic Sciences and Business Management on the ground floor, in a generous and modern space, with three reading rooms with approximately 120 seats and free access to publications; the library is equipped with anti-theft system and surveillance cameras
43 seats are for laptop users with internet connection via WI-FI. There are also ten computers in the library available to users.
Users can consult the most representative publications in the economic field, electronic resources, reference publications, subscribed databases.
In 2007, World Bank publications were added to the library collection, then in 2009 an important German book fund, mostly donated by the "Robert Bosh" Foundation contributed to its growth, together with "Prof. Aurel Negucioiu Donation" in 2014.
Useful information:
Selective list of open access scientific databases - Open Source
Here you find a map legend with all the types of call numbers in the library collections that can help you identify the publication you are looking for as quickly as possible.
ADMISSION AND DIRECTIONS
Admission requires a valid Library card.
Coat check is mandatory.
The loan collection books are in Room I, the loan section.
After consultation, the publications are left on the carriages specially designed, located in each reading room.
The Faculty of Economic Sciences and Business Management offers all teachers, researchers and students access to the most important databases with information on companies and markets: Eikon Refinitive (Thomson Reuters), Euromonitor International Passport and Statista, which can be consulted in the library. https://econ.ubbcluj.ro/stire.php?id=315
LIBRARY ORGANIZATION
ROOM I:
Here are publications covering the following domains: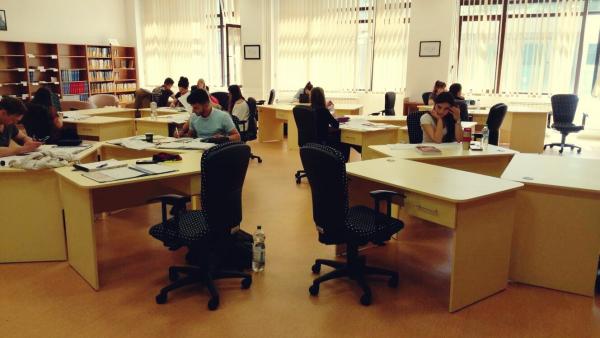 ROOM II:
Here are publications covering the following domains: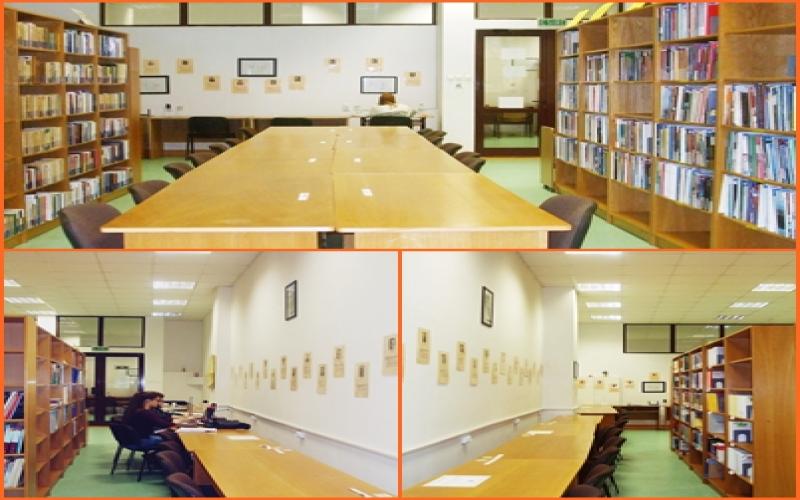 ROOM III:
Here are publications covering the following domains: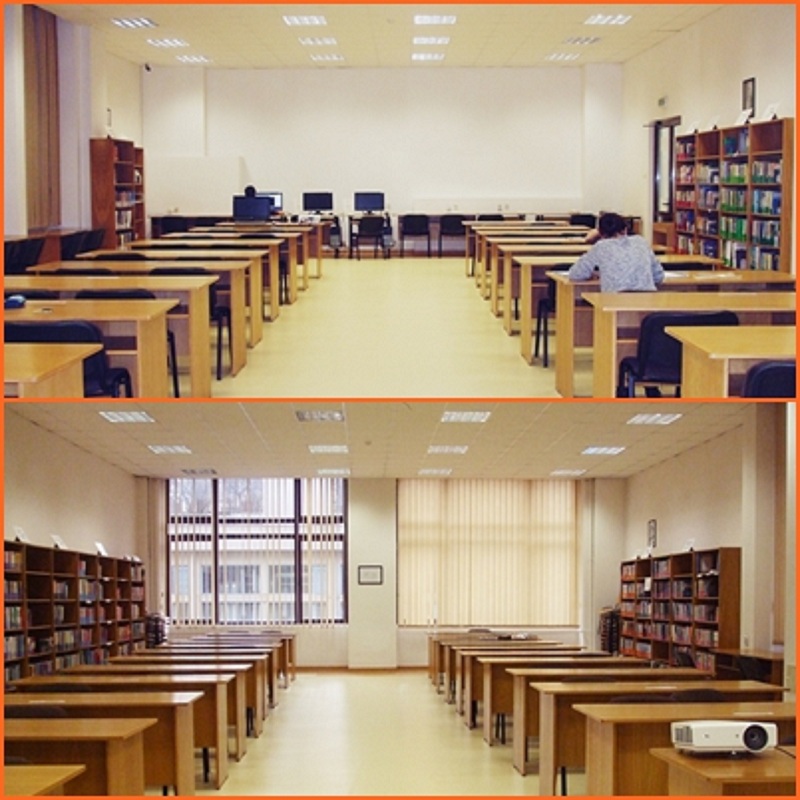 New! NEW! New!
Please check the following materials:
Information on the "Prof. Aurel Negucioiu" FSEGA Library:
Scientific resources – EDS portal (EBSCO Discovery Service):
Online catalog (OPAC) – search and examples:
Card payment

Exhibitions:
THE ARCHIVE OF THE EXHIBITION AN INCURSION IN THE SCIENTIFIC LIVES OF THE FACULTY MEMBERS.
Collections:
Books: 72563 vol.
Periodicals: 4623 vol.
CD/DV 167 vol.
Special publications:
World Bank collection (publications in English on paper and CD-ROM)
Aula collection (publications in Hungarian)
Robert Bosch Foundation publications (publications in German)
Doctoral theses delivered by the doctoral students of the FSEGA
Our own databases:
The scientific activities of the faculty members of the Faculty of Economics and Business Administration (CD) (1987-2009)
Bibliographies: