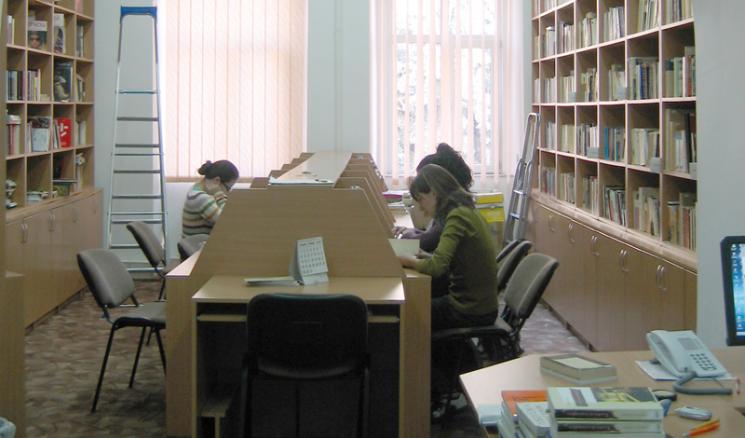 Date de contact:
Address:
M.Kogălniceanu Street no. 4, Cluj-Napoca, Romania
Phone:
0264-405300, int. 5932
E-mail:
Descriere filiala:
The Library of Theatre and Television became a branch of the Lucian Blaga Central University Library in 2008, based on the publications donated by the faculty and the publications from the general collection of CUL. It is located within the faculty bearing the same name, on Mihail Kogălniceanu Street no.4.
The collections have been continuously enriched through acquisition, donations and international exchange, in accordance with the profile and the curriculum.
The numerous books and periodicals donated by the members of the faculty contributed to the enrichment of the collections with titles of great value.
Today, the library's collections contain reference publications, scholarly books and journals. They thus ensure that the education and research processes take place in optimal conditions.
Collections:
Approx. 10.000 volumes, out of which:
Books: 8500 volumes
Periodicals: 1500 volumes