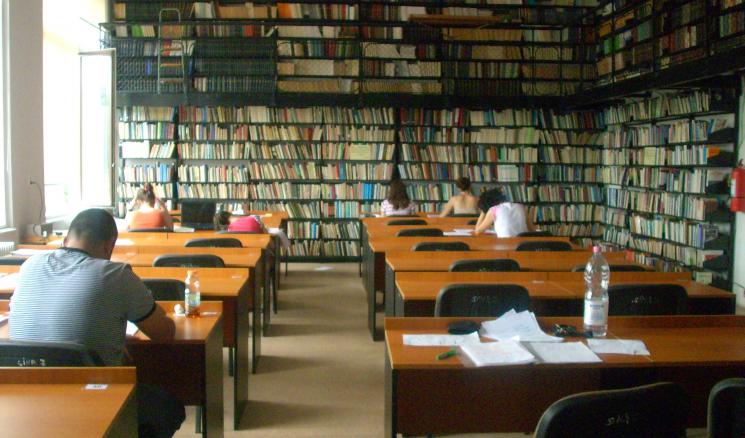 Date de contact:
Address:
Clinicilor Street no 2, second floor
Cluj-Napoca
cod 400006, Romania
Phone: 40-264-597092 interior 131
E-mail: biblpsih@yahoo.com
Descriere filiala:
The library holds a book collection of 25.000 volumes and a collection of periodicals of 5000 volumes in Romanian, Hungarian, English, French, German, Russian etc.
Since 2011, the library holds the Prof. Dr. Horia D. Pitariu donation and, since 2012, the Prof. Dr. Heinz Schuler donation. These donations represent a separate collection of publications.
One part of the book collection is organised on thematic shelves differentiated chromatically, alphabetically by author, in accordance with the compulsory bibliographies established by the professors of the Faculty of Psychology and Educational Sciences.
The library's collections contain publications in the following fields: cognitive psychology, experimental psychology, social psychology, special pedagogy, developmental psychology, psychiatry, general pedagogy, school counselling, professional counselling, didactic methods etc.
The library primarily addresses the needs of the students and faculty of the Faculty of Psychology and Educational Sciences.
The users can access the CUL online catalogue and the subscribed databases using the two computers located at the entrance of the reading room. The library ensures a comfortable ambiance adequate for reading, 46 seats and wi-fi.
The publications can be consulted through the free-access shelves system.
Compulsory bibliography for the course and the seminar; Optional bibliography