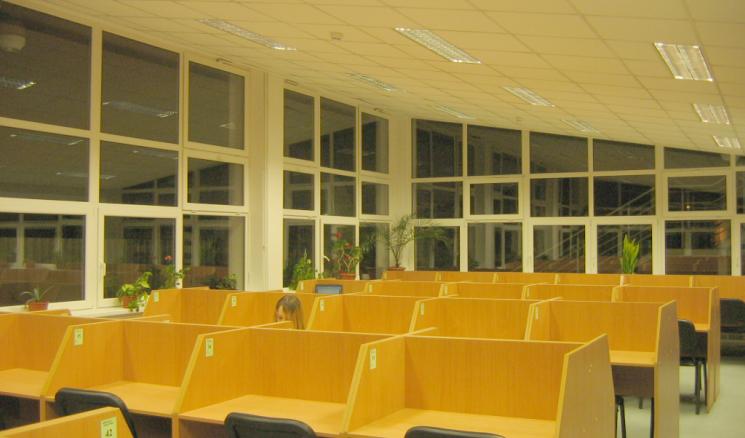 Date de contact:
Address:
Traian Mosoiu Street no. 71
Cluj-Napoca
Romania
Phone:
0264-431505 int 6249
0771-401426
E-mail:
Bibliotecari:
Gabriela Florescu
Ramona Szekrenyes
Lucian Ciupei
Descriere filiala:
The library came into being in 1994, when the Faculty of Political Science benefitted from the aid provided by the IREZ program (International Research Exchange) and from the donation of books and periodicals made by the Soros Foundation. In 1998, the Library of the Faculty of Political Science became a branch of the Lucian Blaga CUL of Cluj-Napoca.
The fields covered by the publications held by the library are as follows: gender studies, sociology, nationalism, political ideologies, comparative politics, political theory, journalism, communication sciences, international relations, law, public administration
Collections:
The library collections contain a number of 16217 volumes, representing 15338 books and 878 periodicals.
Special publications:
Wilcox, Dennis ; Ault, Oh. ; Agee, W. - Public relations : strategies and tactics, New York : Harper Collins College Publishers, 2000.
Globalization of World politics : an introduction ti international relations, edited by John Baylis and Slive Smith, Oxford : Oxford University Press, 1998.
The World Book Encyclopedia , Chicago : World Book, 1994, vol. 1-22.