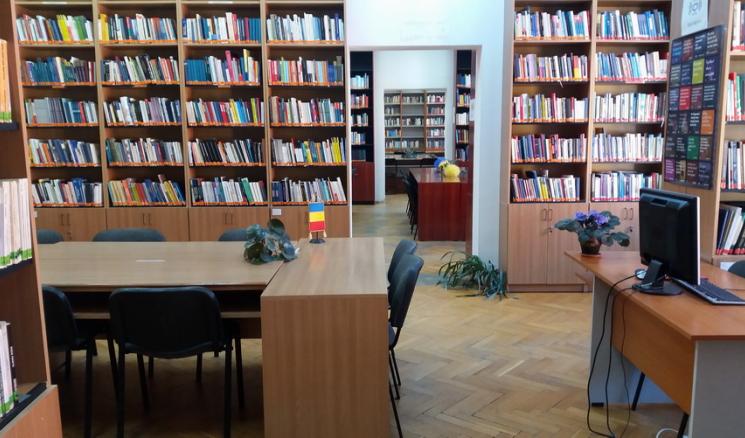 Date de contact:
Address:
I.C. Brătianu Street, no. 22
Cluj-Napoca
Romania
Phone: 0771-405694
E-mail:
mihaela.pop[at]bcucluj.ro
cristina.mare[at]bcucluj.ro
Bibliotecari:
Mihaela Pop
Cristina Mare

Descriere filiala:
The library was built together with the Faculty of European Studies, in 1995. Today, its collections contain approximately 13.000 publications (books and periodicals). The fields thus covered are as follows: history, economics, European integration, political science, social sciences, law, management, marketing, administration, essayistics, religion, culture and civilization, anthropology etc.
The library has three rooms that function on the free access shelves system, three computers with internet access and 70 seats. The materials can be consulted in the reading rooms, they can be loaned overnight or photocopied. Access to the library is granted based on the ownership of a CUL library card. The library offers wireless access to the internet.
Collections:
Approximately 13.000 publications (books and periodicals)
Special publications:
Periodicals, dictionaries, encyclopaedias, publications that are part of the compulsory bibliographies (some of which can only be found in this library)
The library's own databases:
The entire collection of the library can be found in ProCite 5, except for the periodicals.