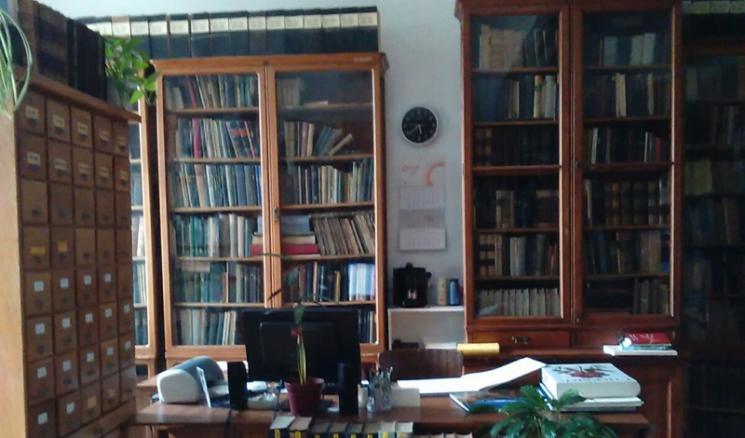 Date de contact:
Address:
Republicii Street no. 42, Cluj-Napoca, Romania
Phone:
+40 771-340902
E-mail: bcubotanica@yahoo.ro
Descriere filiala:
The Library of Botany is located within the "Alexandru Borza" Botanical Garden, on the ground floor of the Botanical Institute. It was established as a modern library in 1872, together with the establishment of the Cluj University.
Collections:
The current collection of publications contains books, journals and extracts from the Association of the Transylvanian Museum (founded in 1859), the Botanical Department of the Cluj University (founded in 1872), the library of the Botanical Institute (founded in 1920) and from the "Bolyai" University of Cluj (1945-1959), as well as from the current collections of books and journals.
The donations made by some important figures of the Cluj scientific world (August Kanitz, Borbás Vince, Alexandru Borza, Onoriu Raţiu) also enriched the valuable collections of the Botanical Library.
Special publications:
The Library of Botany holds many valuable scholarly works. Some of them, represent true values due to their age (for instance: certain editions of the works of Carl Linné, published in the 18th and 19th centuries), others due to the beauty and craftmanship of their illustrations (for instance: Histoire des roses de Charles Malo, published in Paris in 1820; Metamorphosis insectorum Surinamensium by Maria Sibylla Merian, published in Hamburg in 1964; Iconographia florae partis austro-orientalis Europae centralis by Jávorka Sándor and Csapody Vera, published in Budapest in 1975).
The library's own databases:
There are three databases at The Library of Botany, in the ProCite 5 program, containing the publications from the collections of books, journals and journal articles.
There are approximately 2550 records in the databases so far.