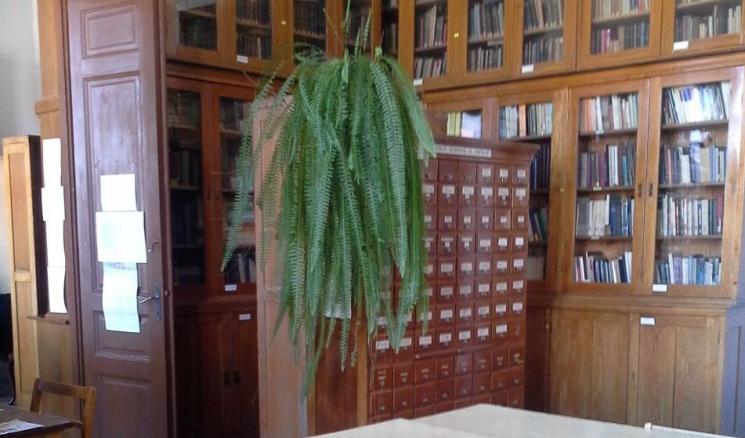 Date de contact:
Address:
M. Kogălniceanu Street no.1 (second floor), Cluj-Napoca, Romania
E-mail: bcu.phys@ubbcluj.ro
Phone: 0771 414967
Descriere filiala:
The Library of Physics was founded in 1922 by professor Augustin Maior. It is located within the Babeş-Bolyai University building, on the second floor, room 227.
The library collections contain both publications of reference from the field of physics and of the related fields, as well as the publications required by the didactic and research activities.
Access to the library services is based on the library card, stamped annually.
The beneficiaries of the library services are mainly students, professors, researchers, as well as other categories of users that own library cards.
The selective bibliography of subjects
Collections:
Books: 28465

Periodicals: 7179
Special publications:
Encyclopaedia Britannica

The Cambridge Encyclopaedia