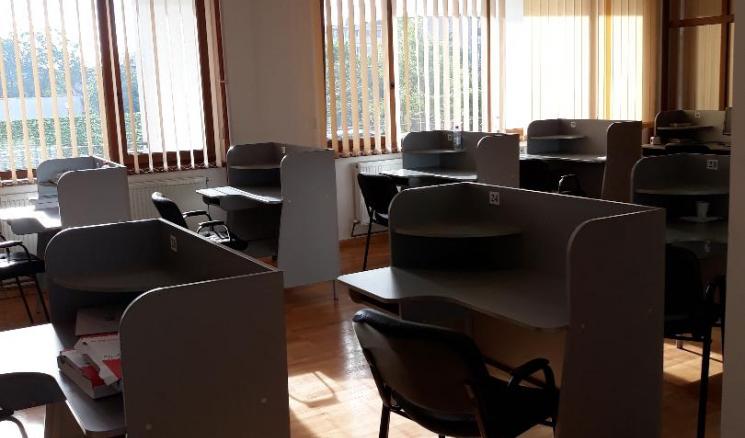 Date de contact:
Address:
The Nicolae Ivan Orthodox Theological University Campus
The Faculty of Orthodox Theology
Marasti District, Bishop Nicolae Ivan Street, f.n.
Phone:
0771-399-474
E-mail:
biblioteolo@gmail.com
Bibliotecari:
Angela-Rodica Baciu
Diana Pop
Descriere filiala:
Since 1992, the Library of Orthodox Theology has been a branch of the Lucian Blaga Central University Library of Cluj-Napoca and it is located within the Nicolae Ivan Orthodox Theological Campus building. The first collections were acquired through the restitutions of the publications that belonged to the old library f the Theological Academy that had been disbanded in 1952; the restitution was made towards the Library of the Orthodox Archbishopric of Cluj, as well as through other private donations.
The fields covered by the publications are as follows: theology, philosophy, Romanian language and literature, world literature.
Collections:
Books: 6954 titles
Periodicals: 630 volumes
The library's own databases:
The scientific activities of the faculty, 1998-2007
Index of the "Theological Magazine"