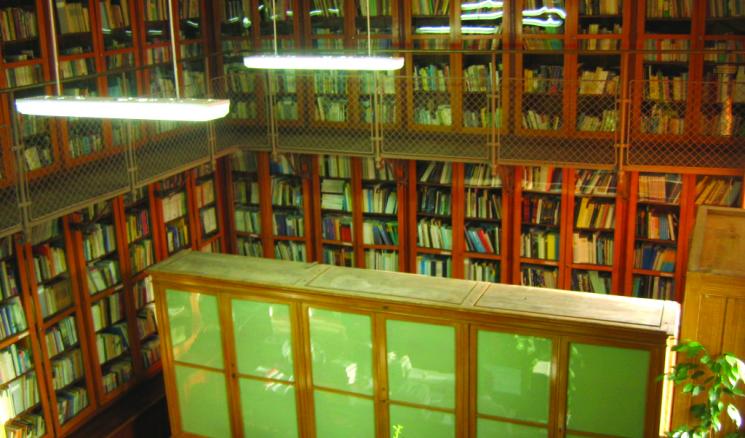 Bibliotecari:
Marilena Asănică
Sorina Matos
Sorina Nicoară
Descriere filiala:
The library was founded together with the Institute of Geography in Cluj in 1919. Until 1959, it functioned together with the Library of Geology within the current building of the Babeş-Bolyai University.
In 1959, it was moved to the second floor of the Faculty of Geography, located within the Hasdeu Student Complex, at the entrance from the Clinicilor Street.
The library holds valuable collections of documents (books, periodicals, atlases, maps) that cover the following fields: physical geography, geomorphology, soil science, meteorology, hydrography, human geography, economic geography, regional geography, ecology, environmental geography, tourism geography, rural geography, urban geography, cartography, topography, cadaster, political geography, social geography.
Special publications:
Droysens, G. (1886), Allgemeiner Historischer Handatlas: in sechsundneunzig
Karten mit erlauterndem Text, Verlag von Velhagen&Klasing, Bielefeld und Leipzig.
*** Atlas de Geographie Historique (1896), Librairie Hachette, Paris.
*** Atlas of the World's Commerce: a new series of maps with descriptive text and diagrams showing products, imports, exports commercial condiotions and economic statistics of the countries of the world (1907), George Newnes, London
*** Geographica-The Complete Iilustrated Atlas of the World (1999), Konemann, Cologne.
The library's own databases:
Catgeogr - Procite - books - 4.047 records