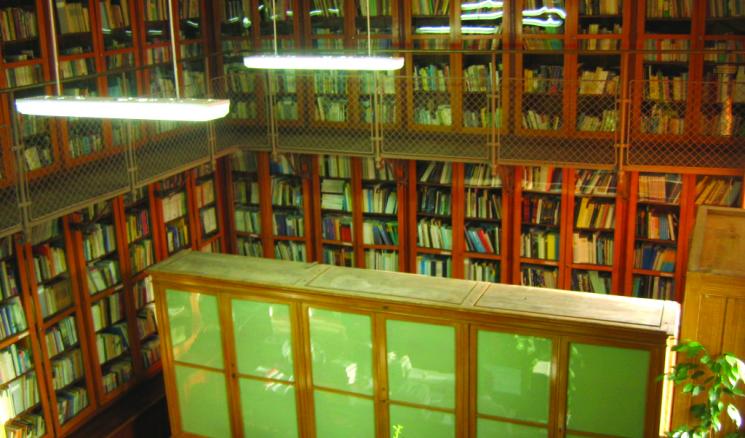 Descriere filiala:
The Library of Astronomy intertwines its history with that of the Astronomical Observatory of the University of Cluj that had been built and equipped between 1920-1934.
Upon the insistency of professor Gheorghe Bratu, dean and vice dean of the Faculty of Sciences and director of the Cluj Observatory (which he created) between 1919-1920 and 1928-1941, the first orders for equipment and books were made, while professor Gheorghe Demetrescu (director of the Observatory between 1921-1928) completed these plans.
The book and periodicals collections of the library were enriched in time through the care of those who temporarily held the leadership of this institution and through the donations of specialised publications made by the professors.
Today, the library's collections contain reference publications, books and scholarly journals, astronomy yearbooks, stellar catalogues and atlases, dictionaries and encyclopaedias. The library contains the publications necessary for the education and research systems.
The library is open to the students of the Faculties of Mathematics, Physics, Geography etc., to the master's students and the doctoral students from the field of astronomy, to the researchers from the higher education institutions and to the researchers from the Romanian Academy.
The Library of Astronomy is located in the Astronomical Observatory building, in the southern part of the Botanical Garden, accessible through the Botanical Garden or from the Cireşilor Street, from the Pasteur Street or the Republicii Street.
Collections:
18527 volumes, out of which:
Books: 10759 volumes
Periodicals: 7768 volumes
Special publications:
Peter Apianus ASTRONOMICUM CAESAREUM. The Leipzig edition from 1967 is the first facsimile reproduction of the original writing from 1540. Peter Apianus' monograph, written in the spirit of Ptolemy's geocentric system, has a particular appearance through its leather bound, the original hand colouring and the original shape (31.2 X 45.2 cm).
Special (coloured) images of the universe are present in the publications:
Hubble - Une nouvelle fenetre sur l'Univers
Le grand atlas de l'Astronomie
L'Univers, une exploration de l'infini